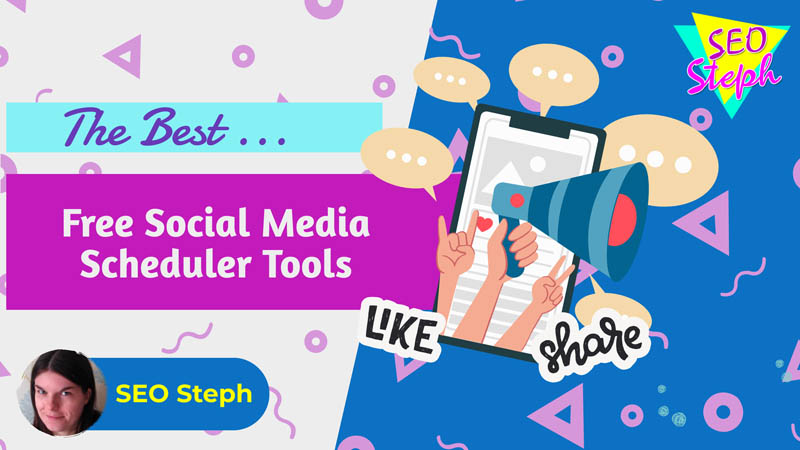 On 31st March 2023, popular social media management tool Hootsuite stopped supporting free accounts.
If you manage a couple of social media channels or you're a social media manager for a small business, you might be looking for free Hootsuite alternatives so you can continue to schedule posts for Facebook, Instagram, TikTok, and LinkedIn for the calendar month without it costing you a penny or cent.
Whilst many of the top social media post schedulers out there offer the best deals on their premium plans, there are a few that offer free plans with limited features and account limits that will do you just fine if you only have two or three profiles to manage.
Let's take a look at a few of the free best Hootsuite alternatives below or jump to the social platform comparison chart.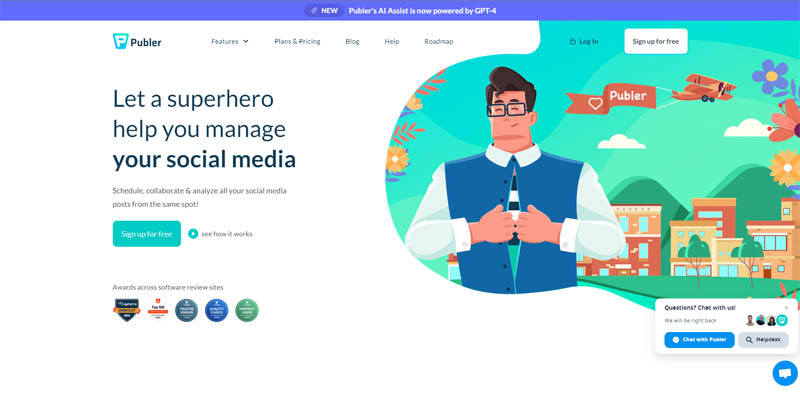 Publer
Free plan provides:
3 social accounts
1 user
1 workspace
As a software I personally use regularly (albeit the premium version), Publer is an easy-to-use, powerful social media management platform and has a great free plan that you can take advantage of. It supports a whole host of social media networks, like Facebook, Instagram, LinkedIn, Youtube, Tiktok, Telegram, Pinterest, Google and WordPress, allowing you to post to multiple social media accounts at once. You can even post carousels to Facebook pages without running ads, and schedule reels to publish on Instagram!
Since Twitter, also known as X, started charging developers for use of the API, Twitter was only available in paid Publer plans due to monthly API costs but as of 29th August 2023, Publer have now allowed free plan users to connect to one Twitter/X account free of charge as part of the 3 social account allowance.
Not only that, but as of 28th September 2023, they've added sheduling for Mastodon, so if you're not a fan of X, then this is your chance!
For those looking to leverage artificial intelligence, Publer has launched OpenAI integration. This means you can use your own OpenAI API key to craft killer social content using AI, whether it be text or images, right within Publer.
If Instagram is your thing, then Publer's Link In Bio feature will help your followers find all those links you've been sharing in one handy place. A handy way to increase traffic to your socials, blog and post URLs.
With Calendar View, you can properly plan out your scheduled posts for the month using the social media calendar, and, with its Canva integration, you can design creative for your social posts directly within Publer for true ease of use.
A mobile app is also available so you can post on the go, and a handy browser extension makes sharing content that much quicker when using your desktop.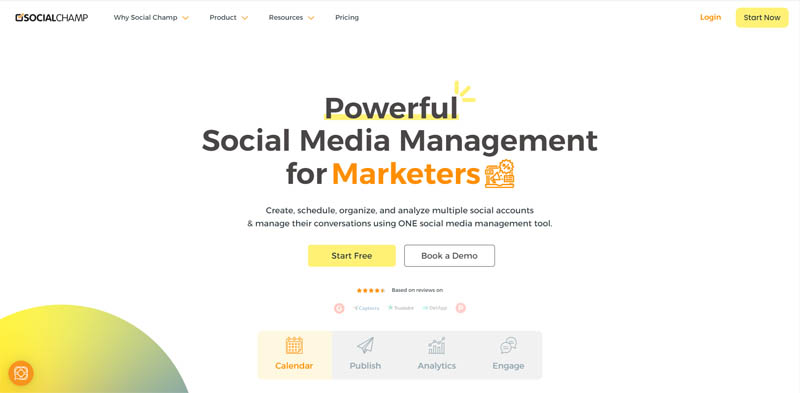 Social Champ
Free plan provides:
3 social accounts
1 user
2 workspaces
Another great alternative to Hootsuite, Social Champ is a social media publishing tool that provides access to most of the major social profiles, but also offers the ability to post to Mastodon – the social network that was tipped to be the successor of Twitter after Elon Musk's takeover disgruntled some of its users. Whilst Twitter may still exist and be the bigger platform, if you've set up a Mastodon account and are looking to keep it active, then Social Champ offers scheduling for this.
Social Champ only supports Twitter/X on the premium plans. You can, however, schedule posts to Facebook pages and groups, and post images and videos to your Pinterest boards using the tool's free account.
With the option to bulk schedule up to 50 posts via CSV file for Pinterest, Facebook, Instagram, LinkedIn, and Google Business Profile (formerly Google My Business), Social Champ's free plan offers plenty of opportunity for those forward planning their social media campaigns on a grand scale.
A host of integrations, such as Flickr, Google Drive and Dropbox means you can grab those assets in a pinch, ready to use in your post. And with the iOS or Android app, you can publish via Social Champ wherever you are, straight from your mobile phone.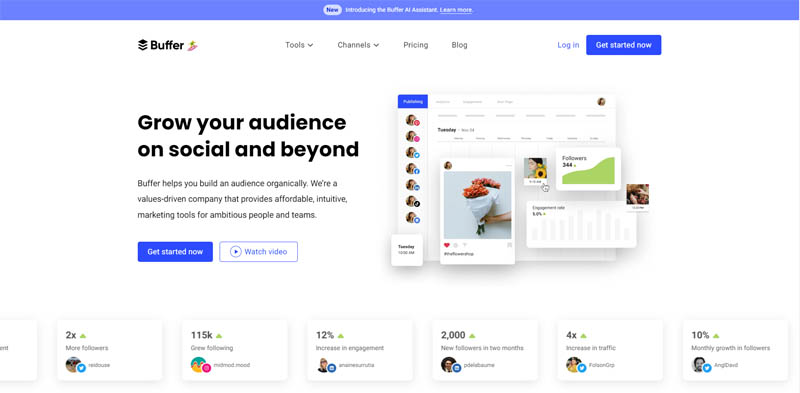 Buffer
Free plan provides:
With Youtube integration on the horizon, and current social media platforms supported including Mastodon, Buffer is another social media management tool that shouldn't be overlooked. It offers a decent free plan for those with a couple of social accounts with up to 30 posts which can be scheduled.
With many third party integrations, including Zapier and IFTTT, Buffer is handy for those who want to trigger social posts with particular flows.
Buffer's simple UI allows you to get the important stuff done without distraction. Like the aforementioned tools, there's also a browser extension and app for ease of use.
With Twitter social posting on the free plan, you can schedule Tweets til your heart's content. You can create a X thread for those extra-long posts, though you're limited to one scheduled Twitter/X thread on the plan. Once it's been published, you can schedule another.
Buffer can help with idea generation thanks to its handy tool, should you need a bit of inspiration, whilst the AI credits (free plans are given a one-off allocation of 50 credits) can provide AI assistance in nailing that social caption.