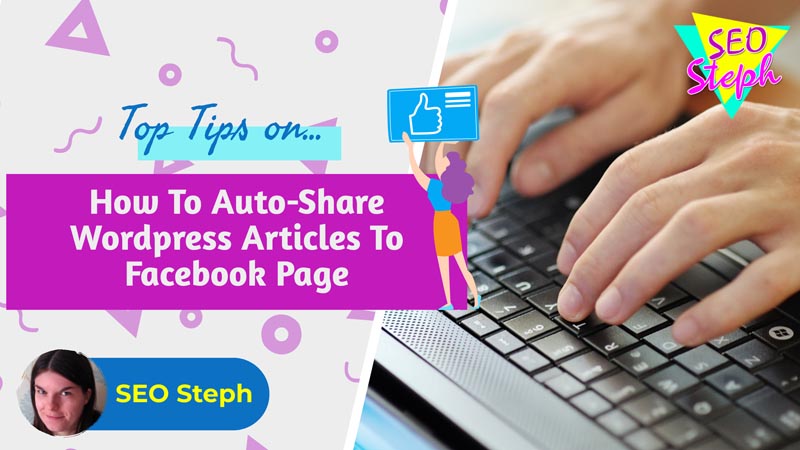 If you have a WordPress blog or website that you publish on regularly, or have a team of writers that post throughout the week, then having a way to autopost any article automatically to Facebook can save you a lot of time and energy.
Here's a few different ways on how to automatically share your articles from your WordPress website to Facebook page to ensure your followers stay up-to-date with your latest articles. Plus, I share some of my top tips on settings to give the best engagement rate for these posts!
Methods on how to post WordPress article links to Facebook automatically
Use a WordPress Plugin
Over the years I've used a variety of WordPress plugins that will auto-post to Facebook for me whenever I publish a post. In the most recent years, I've used a free plugin called NextScripts SNAP Social Network Auto-Poster. It has a free version and a paid version, but I found that the free version more than sufficed.
The plugins usually need a bit of setting up but SNAP provides easy-to-follow instructions on how to do this. It usually involves setting up your own app on the developers section of Facebook, but once you're all all set up and connected to the business page you want to post to, it works a treat. The plugin also allows you to enter shortcodes and other information before you publish your post so you can tag, write your own unique captions and attach images.
Throughout the year, you may find that the Facebook developer program will email you to review the app and its permissions. Sometimes they want to test the features of your app and this is when it can get a bit awkward…
With the SNAP plugin, despite only needing to auto-share to Facebook when a post is published, the FB dev team were convinced there should be a share function that they could access and test. Since I'm not the developer of the plugin, my knowledge of how to approach this request or provide a resolution, even if it was possible, was non-existent. After all, the plugin was not there for the public to share articles on the front end, but for approved writers publishing from the backend. Needless to say, as it couldn't be resolved, the Facebook app was disabled and therefore I could not use the WordPress plugin to autopost articles to Facebook.
This is not the first time that I found my app disabled, but this was certainly the end to my usage as I couldn't resolve it. So, in short, if it works for you, great, but if you run into any issues with the app review that the plugin tutorial or FAQ doesn't cover, it can put an end to your usage.
This is why I had a backup plan – something I've used before when FB has had a hissy fit with me, and something I continue to use now…
Use Social Media Schedulers Via RSS Feed
if you're using WordPress, then you'll have access to RSS feeds. These are files that are kept updated with your blog posts so they can be used by exterior services, like syndication and aggregate websites, or even RSS feed readers so you can keep updated with the latest posts from your favourite websites.
Feeds can be provided on a sitewide basis or a category basis. If you only wanted certain category posts to be auto-published to Facebook, then you'd use the specific RSS feed for that category.
An example of a RSS feed would be your domain followed by the post section root (if there is one), category (if required), and then /feed/
e.g. https://www.seosteph.co.uk/blog/feed/ provides a feed for all the posts on my website under 'blog'.
Some social media management softwares have the capability to auto-post articles from RSS feeds. You can use your own RSS feed URL to do just that, instead of using a WordPress plugin.
The two social media schedulers I tend to use are the ones by Publer and ContentStudio. The RSS feed publishing feature is only available on the paid plans but it works very well and takes away any stress of dealing with auto-posting as you don't have to contend with Facebook's app development reviews.
Whilst this is the easiest way to autopost your articles to Facebook from WordPress, it doesn't allow you to set custom captions on a post-by-post basis like SNAP plugin can. You can choose whether you want the title or description included as a caption, but that's about as good as it gets. Nevertheless, it saves you time over manually publishing them yourself or if you can't afford to have a social media person to publish them on FB for you.
How To Improve Reach & Engagement When Using RSS Feed or Plugin Auto-Posting To Facebook
As I mentioned, the methods above are what I've tried and tested myself so I can comfortably say what does and doesn't work based on my own findings. The follow recommendations on how to improve reach and engagement can differ due to external factors (you may post more frequently one day to the next, or have a killer post that gains a lot of traction compared to others) . Whilst this has worked for me. it may not work for everyone, but I do suggest trying it out!
When setting up the WordPress plugin or RSS feed via social scheduler (this only seems an option with Publer out of the two I use), you want to make sure it includes the image from the article as part of the Facebook post.
When I used the plugin, I used the link only method which used to give me a nice big clickable link featuring an image from the article (rich object using Open Graph markup) so that FB users could easily visit my website. However, since I started using Publer and I opted to include image so that an image from the article is used like an image post, with the blog post title and link as the content/caption of the post, the engagement and reach has increased.
We all know FB isn't very generous when it comes to sharing your content with your page's followers and limits your reach unless you boost it, so anything that can give us the edge is well worth taking advantage of!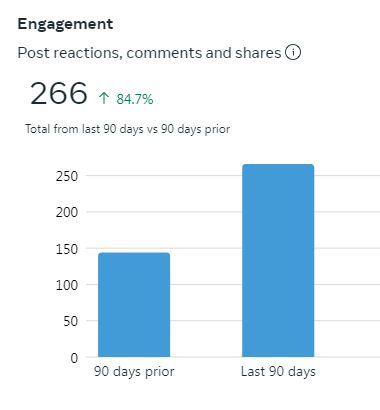 Links on their own in a post with text never seem to get the increased reach that image posts do, that's why I mixed it up. I do hope that one of the social media schedulers will eventually incorporate the 'follow up comment' as part of their RSS feed published offering, as it would be good to publish an image and text Facebook post, with the link to the article in the comments section. When I've manually done this it works well, but in the meantime, the image with text and link in content/caption will suffice!