Do you need a professional SEO specialist in Wigan you can trust to take the reins of your website and turn around its fortunes?
As a freelance SEO consultant in Wigan, I provide a personalised, bespoke service that drives results. My skills and dedicated approach to SEO are what sets me apart from the sea of digital marketing companies offering SEO in Wigan.
Bespoke SEO Strategies
No two websites are ever the same which is why I deliver a tailored SEO strategy that meets your business' requirements and tackles any technical issues your website is experiencing which may be hindering its performance in the search engines,
As a leading SEO specialist in Wigan, with years of solo and agency experience under my belt, I can provide premium quality on-page, off-page and technical SEO work to improve the organic performance of your website.
From e-commerce websites to service-based local business websites, I've worked with them all. I've provided search engine optimisation for companies from a wide variety of Industries, including fashion, construction, trades, entertainment, home & garden, sport, education, and legal.
Dedicated, Local SEO Services in Wigan
I take on very few clients, which means I'm never struggling to juggle more campaigns than I can handle. Therefore, if I'm working on your SEO project, I always have the time to dedicate to it to make it a success.
Whether you own a shop in the heart of Wigan town centre or run a business from one of the many industrial estates throughout the borough, SEO can benefit companies big and small looking to reach customers online. With my knowledge of the local area of Wigan, I can help to drive potential customers to your business with a local SEO campaign. If your company delivers services or products throughout the UK, I can craft a national SEO campaign to suit your needs.
if you're interested in SEO services without the stress and want your website to be found for keywords relevant to your business, speak to SEO Steph today.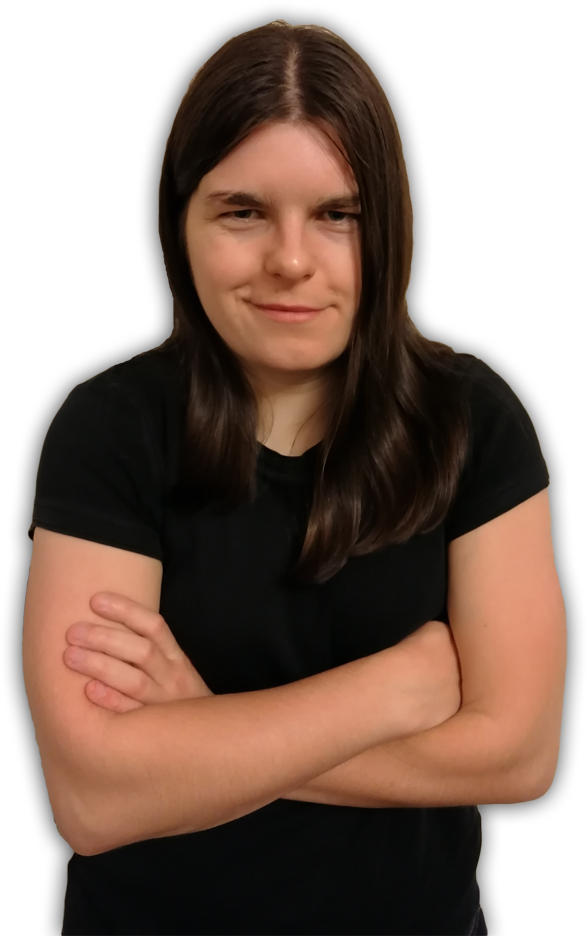 Professional SEO Wigan Services
As a professional SEO consultant, I can undertake a range of techniques to improve your website's performance for both users and search engines.
Ahead of any campaign, be it a local SEO campaign or national campaign, I will discuss with you what you'd like to achieve from your website. With goals firmly in place, and an understanding of your company's services and your audience, I can create an effective SEO strategy that delivers results, whether that's more traffic to increase leads or sales, or improved Bing or Google rankings for your website.
A custom report is delivered at the end of every month so you can see what progress has been made from the optimisation work.
Below is an overview of the services I can deliver when providing SEO in Wigan for small and medium businesses.
I conduct thorough keyword research to discover the best longtail and broad search keywords and search terms to target for your campaign, including analysing those used by your competitors.
I analyse your website and create a content strategy to improve topical authority and relevance for your niche. I also look at existing copy and how it can be improved to convert users, and avoid duplicate content issues and keyword cannibalisation.
I employ on-page SEO techniques where required, such as schema markup, internal linking, crafting meta titles & descriptions, and image optimisation. I also optimise your content for relevant keywords.
My SEO audit of your website identifies any issues that may be holding your website back, and highlight areas that need attention. The structure, speed and assets of your website are also analysed.
I implement technical SEO improvements to help your website be crawled and indexed efficiently. I address speed issues, and ensure it's rendering as it should for both the user and search engines.
Using various methods, I improve coverage of your website online through citations and source opportunities with relevant, authoritative websites to help drive referral traffic and build authority in your niche.
In addition to undertaking search engine optimisation work myself, I also offer SEO consultation for business owners in Wigan to help them take their online presence to the next level.
As part of my SEO consultancy service, I can advise on the current status of your website and create a bespoke SEO strategy that your in-house team can action to improve your organic coverage online. This will include user experience recommendations which may require modifications to your website's design to improve conversion rate and usability. I will also take into consideration other online marketing elements that may benefit your efforts, such as content marketing, PPC and optimisation of your Google Business Profile.
Having grown the organic reach of e-commerce and national brands over the years through white-hat strategies, I have the skills and experience to create custom SEO marketing campaigns for businesses who want to reach users nationwide. I can also produce tailored strategies for local SEO campaigns to target users in specific areas or regions that matter the most to your business.
If your marketing team is struggling to gain rankings in the search engine results, like Google or Bing, and you need advice from an experienced specialist of SEO in Wigan to guide you onto the right path, enquire about my consulting services today.
If you're looking for a professional with high standards, you need look no further. Steph is the best I have used in her field.
Why Choose a Freelance SEO Consultant in Wigan Rather Than An Agency?
When deciding on an SEO company or individual to undertake the search engine optimisation of your site, it can be difficult to choose. A simple search of 'SEO Wigan' returns a list of SEO agencies, digital marketing companies and professionals, each so similar to the next that it's hard to differentiate one from another.
Many digital marketing agencies offer search engine marketing as part of their extensive list of services, but it is not their speciality. In contrast, a freelance SEO expert is someone professionally dedicated to optimising and growing the online organic reach and search engine rankings of websites.
SEO is time-consuming and requires constant effort with search engine optimisation an ongoing task. For those agencies offering SEO as just one of many digital services, they can easily fall behind on the latest optimisation practices.
Freelancers, on the other hand, are specialists in the field and have time to understand your business and dedicate themselves to your campaign to reap the greatest rewards. Their passion for SEO has led them to dedicate their career to it, and they're constantly improving their skills and keeping on top of the latest updates and technology to provide you with the best service.
Hiring the SEO services of a freelancer can also save you money compared to working with an SEO agency. Many agencies often charge higher fees as they have to pay for various department staff and other outgoings and overheads, like office rental. 
By hiring a freelance SEO expert in Wigan, like SEO Steph, you know that you're paying for the knowledge and experience of a professional who wants to grow your website's organic traffic and presence in the search results. You know exactly who's working your account and the quality to expect on an ongoing basis.
Take out the guesswork by working directly with a freelance SEO specialist.
Having worked on websites of all sizes, in a variety of industries, and having previously held the role of Manager (Head of SEO) at an SEO agency in Wigan, I can provide a service that focuses on getting you the results you deserve.
Longterm Website Visitors
With PPC adverts, the traffic stops as soon as the money runs out or the campaign is switched off. Each click of the advert costs you money, regardless of whether or not that user turns into a lead. PPC has its benefits, but it comes at a cost.
Whilst PPC can generate visits to your website quickly, you should be focusing on growing organic traffic to your website – traffic that doesn't cost per click. This is where SEO comes in.
Search Engine Optimisation techniques are employed and growth strategies deployed to grow the number of users coming from search engines. As an SEO specialist in Wigan, I can improve the visibility of your website in search engines, like Google and Bing, so people who are searching for queries related to your business can find you.
Results aren't overnight, but once achieved they can bring a wealth of relevant visitors to your website. Even if you decide to stop SEO work, you can still benefit from the work already done.
Get More Business
With SEO and conversion rate optimisation, I can help your website to generate more business. Whether it be sign ups to your email newsletter, leads for your business, or sales for your online shop.
Whatever you class as a conversion, I can create a plan that is tailored to your goals. With online tracking implemented, you can see how many people have come through the website to find your business and how many have converted.
Even though SEO is a long-term strategy, it is one that ultimately pays off which is why all the large organisations employ an in-house team or outsource to benefit from the traffic and business Search Engine Optimisation brings.
With an SEO plan to grow the number of visitors to your website, and conversion rate optimisation to improve their engagement, I have the necessary skills to identify opportunities to maximise your website's potential.
Increase Brand Awareness
What good is a business if no-one knows you exist?!
An SEO strategy can help to build awareness of your brand. By being present for the searches related to your service and industry, recognition of your brand can grow.
Engaging content on the website that not only explains what you do but also helps others can solidify your status as a trusted professional.
Not only will you generate traffic from search queries related to your business, but you'll find people will begin to search for you using your brand name too!
Improve Site Performance
Websites can succumb to many issues that can cause problems for visitors. Links to 404 pages, no indexed content, slow loading webpages… these are just a few of the issues that can crop up which can harm the performance of the website and the user experience. Some can also be detrimental to your rankings in the search engines.
As a technical SEO consultant in Wigan, I can audit and fix issues on the website that may be causing it to underperform.
By addressing these issues with technical solutions, this can positively impact the website's conversion rate too.
How much does SEO cost per month?
The cost of SEO per month depends on the size of your website, its current status, the requirements, and your goals for the campaign.
Some websites require more work than others to resolve site issues and improve their rankings.
As each website is different and requires its own strategy, I cannot provide a cost without first assessing the website. However, the more time that is invested in SEO on a monthly basis, the more work can be completed which means certain results can be seen quicker.
Get in touch with me today to find out how much SEO in Wigan would cost for your website. I can provide you with a free, no-obligation quote.
SEO vs Local SEO - what is the difference?
Local SEO is a strategy aimed at improving your website's organic traffic, rankings and visibility in the local area of your business. This means I will focus on specific elements, such as link building, Google Business profile optimisation, and content that will help to drive local users to your website.
SEO at a national or international scale is more general rather than localised to a specific town or city, though it can also comprise of locales. Competition is much higher as a result, and therefore the SEO strategy is more complex to meet the demand.