Do you want to improve your website's ranking in Google and increase the amount of traffic to your website? Then you'll need an SEO specialist like SEO Steph.
Hi, I'm Steph Andrusjak, a freelance SEO consultant in Leigh – a born and bred Leyther who has been optimising websites since 2006.
Small and medium businesses are quite close to my heart. Generations of my family have run their own businesses, from jewellers to joinery services, so I know how important it is to make a business work. What I love about my profession is that I can help businesses like these to gain more enquiries through the power of online search.
Shopping in Bradshawgate ain't what it used to be, and hardly anyone receives the local Leigh Reporter or Leigh Journal newspapers anymore. Promoting your business nowadays is something which must be done online. It doesn't matter if you're a tradesman or a bricks and mortar shop, your customers will often resort to searching online for your business.
As a professional SEO consultant, I specialise in improving websites by optimising them for search engines and targeting queries that your audience will be using to find businesses like yours on Google.
Being found on search engines like Google is the first step to receiving leads or sales through your website. My job is to make your website more likely to be found by those potential customers.
Having optimised dozens of websites, including those of fashion retailers, legal services, sporting goods, home and garden products, tradesmen, tutors, and beauty services, I have a wealth of knowledge and experience under my belt from my solo and agency career, which puts me in the prime position to help take your website to the next level.
Bespoke SEO Services
Every website I deal with has its own set of issues which is why I provide a bespoke SEO service in Leigh for my clients. I can create an SEO strategy that will remedy the website's technical issues, optimise its existing content, and create a content strategy that will create visibility for your brand on the web.
Having led a team of six at my previous job as Head of SEO at a digital agency, I know the in's and out's of what is required for websites, from brochure sites to e-commerce websites. I am a skilled all-rounder optimisation specialist, handling on-page, off-page and technical SEO work to improve the organic performance of your website.
if you're interested in SEO services in Leigh for your website, and need a professional who can optimise your website the right way, then contact SEO Steph today.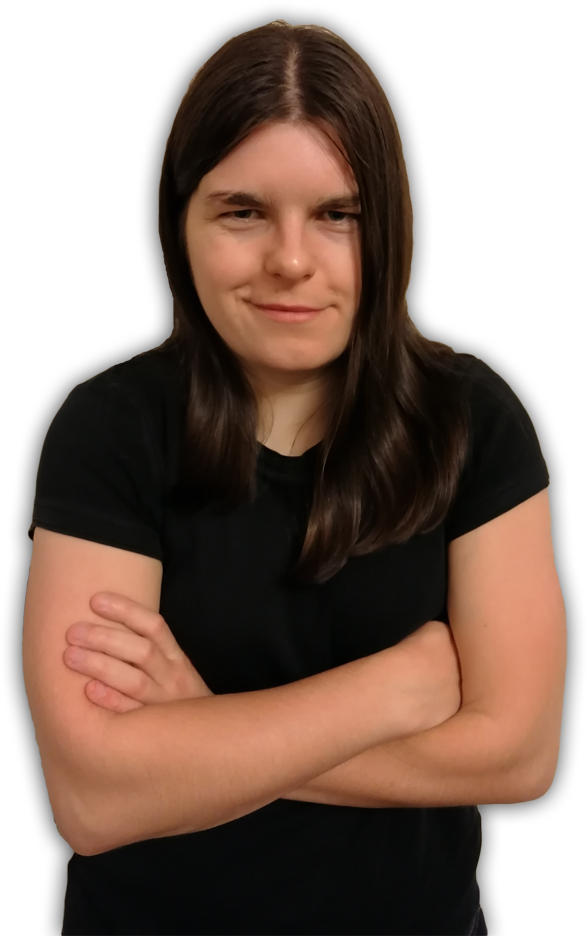 As a professional SEO consultant, I can undertake a range of techniques to improve your website's performance for both users and search engines.
Ahead of any campaign, be it a local SEO campaign or national campaign, I will discuss with you what you'd like to achieve from your website. With goals firmly in place, and an understanding of your company's services and your audience, I can create an effective SEO strategy that delivers results, whether that's more traffic to increase leads or sales, or improved Bing or Google rankings for your website.
A custom report is delivered at the end of every month so you can see what progress has been made from the optimisation work.
Below is an overview of the services I can deliver when providing SEO in Leigh for small and medium businesses.
I conduct thorough keyword research to discover the best longtail and broad search keywords and search terms to target for your campaign, including analysing those used by your competitors.
I analyse your website and create a content strategy to improve topical authority and relevance for your niche. I also look at existing copy and how it can be improved to convert users, and avoid duplicate content issues and keyword cannibalisation.
I employ on-page SEO techniques where required, such as schema markup, internal linking, crafting meta titles & descriptions, and image optimisation. I also optimise your content for relevant keywords.
My SEO audit of your website identifies any issues that may be holding your website back, and highlight areas that need attention. The structure, speed and assets of your website are also analysed.
I implement technical SEO improvements to help your website be crawled and indexed efficiently. I address speed issues, and ensure it's rendering as it should for both the user and search engines.
Using various methods, I improve coverage of your website online through citations and source opportunities with relevant, authoritative websites to help drive referral traffic and build authority in your niche.